Hello lovelies!
For this new haul, I decided to share what I buy for my daily skincare routine. And I've bought products from one of my favorite affordable brands: Palmer's!
And this month, I didn't need to buy hair, wellness, or other products for my self-care routine…So this time, I'm afraid it will be exclusively focused on Palmer's products but oh well…
And I promise you that I haven't spent lots of money this time!
Let's discover my monthly haul together!
N.B. Please note that the prices below reflect what is going on in France. They may vary in your country.
Disclaimer: This post contains affiliate links to help me support this blog. I may earn a commission whenever you click on the links and purchase the products, with no additional cost to you. Thanks in advance for your support!
Skincare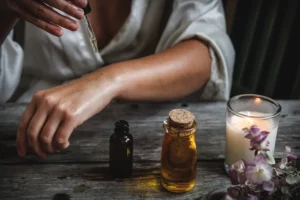 This month, I needed products for my daily skincare routine that I missed. Usually, I use products from different brands according to the ingredients I need. So far, I've always had nice results with my routine and my skin has always been fine. But this time, I decided to stick to the same brand.
Indeed, one of my best friends told me that I should use products from the same brand to get more potent results. Usually, I always say that you should listen to your skin and not rely on other people's advice. However, this friend and I have the same skin type and she has always given me excellent advice. So, I decided to jump! Here are the products I decided to buy.
Cleanse: Palmer's Cocoa Butter Formula – Cream Bar Soap
Do you want a vintage feeling during your skincare routine? Then, this soap is just what you'll need! Indeed, I am fascinated by vintage beauty routines. And back then, women only used a simple soap to cleanse their face and body! There were more simple times…
Anyway, this soap helps me to cleanse without stripping my skin, which is very dry. Also, it contains pure cocoa butter and vitamin E for a radiant and smooth complexion.
Price: €3.99
Tone: Palmer's Skin Success – Complexion Toner
This is the first time I'm using this toner. Supposedly, it exfoliates your skin and gives a luminous skin. This lotion promises to give a brighter complexion as well. I'll use it and tell you more!
Price: €10
Treat: Palmer's Skin Success – Dark Spot Corrector
This serum corrects uneven skin tones, dark spots, and hyperpigmentation. Also, it minimizes the appearance of fine lines and wrinkles. This serum is supposed to give me a brighter and more radiant skin. As it's the first time,I use it, I'll expect to get excellent results. I hope this Palmer's serum won't let me down!
Price: €17
Moisturize: Palmer's Skin Success Anti-Dark Spot Fade Cream/Anti-Dark Spot Night Fade Cream
The day cream has been my go-to moisturizer for months. Indeed, it has given me a beautiful and even complexion, without stripping my skin. Also, I just need a small amount to moisturize my skin; so it lasts months!
However, it's the first time that I use the night cream. It has the basic same ingredients, with lavender essential oil to help me relax. I'll see if this cream is good for my skin.
It seems that I have many product reviews to write on this blog!
Price: €9.99 each
Why did I choose Palmer's Skin Success products?
Palmer's Skin Success products have excellent value for money. Indeed, they're rather cheap, but have ingredients that you'll find in the most elaborate cosmetic products. These active ingredients are:
Niacinamide: targets dark spots and discoloration, evens your skin tone

Retinol (vitamin A):

antioxidant, improves fine lines

Vitamin C:

antioxidant, brightens your complexion naturally

Vitamin E:

powerful antioxidant and anti-aging ingredient
Moreover, the products of this line contain enhanced moisturizers to help you nourish your skin in depth. Consequently, I recommend using these products if you want excellent products and that you must pay attention to your budget.
Body care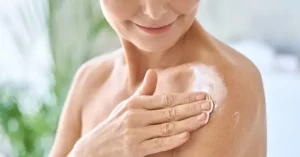 For my body moisturizer, I've stayed with my family's classics. Indeed, Palmer's Cocoa Butter Jar has been a staple moisturizer in my life since my childhood. Do you have dry skin? Are you plagued with eczema? Then, this butter will greatly relieve you. Enriched with cocoa butter and vitamin E, it makes my complexion look healthier and smoother. I won't change my moisturizer anymore. Never!
Price: €8
Conclusion
As I told you earlier, I'm quite proud of myself because I didn't spend much this month. Indeed, I've only spent €59! As a former product junkie diva, I can guarantee that Palmer's products are extremely cheap and effective. And this is even truer considering all the potent ingredients they contain.
The main lesson is that you must look for products who are effective and tailor your routine to your budget. Don't run after the products used by the celebrities. Indeed, they have a beauty budget that most of us don't have. And sometimes, drugstore brands are more effective that those very expensive products. But shhh…this is for another article!
That's all for today! What products did you like in my monthly haul? Do you also use Palmer's products? Have you just discovered this brand with this article? Feel free to share in the comments below!
Take care!
Click here to receive my free ebook on the 9 time-tested secrets to eternal youth.