Hello lovelies!
Welcome to my new beauty series called…drum rolls…
ELODIE'S MONTHLY HAUL!
In this new series installment, I'll give you a more intimate access to my beauty habits by sharing with you what kind of beauty products I enjoy. And you'll see, I'm not the product junkie I used to be, because I did have my own product junkie diva phase…But I'll address this story in another future article!
I've decided to share my new hauls with you to talk about what kind of products I purchase this month. I'm afraid that I'll focus more on black hair care this month but never mind… You'll learn some stuff!
Let's discover my July monthly haul together!
N.B. Please note that the prices below reflect what is going on in France. They may vary in your country.
Disclaimer: This post contains affiliate links. I may earn a commission whenever you click on the links and purchase the products, with no additional cost to you.
Skincare/Body care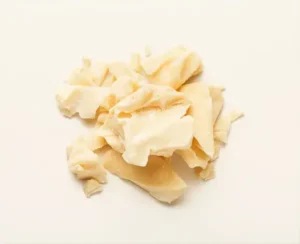 This month, I bought several affordable and essential beauty products for my body. Indeed, I still had skincare products for my face; so no need to buy new ones this month…
Palmer's Cocoa Butter Jar
Palmer's Cocoa Butter Formula had been a staple in my family for decades. Even when I decided to buy other body lotions, I always come back to this one. I love its exotic cocoa smell and the fact that I can use it at every season. I don't care if it's too thick because I have a very dry skin on my body. In France, I bought it for only €7.
Hair care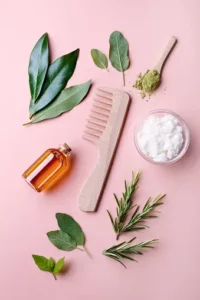 My monthly haul in July consisted in buying many hair products, because I re-assessed my hair routine. Thus, I decided to buy new products to try. Below are the products I bought.
Garnier Ultimate Blends Coconut Milk and Hair Mask (Ultra Doux in French)
I've bought these affordable shampoo and hair mask from Garnier because I wanted to see if my hair could handle supermarket brands. Up to now, I've always bought ethnic shampoos and conditioners designed specifically for black hair.
Not that I disliked them already, but I had a limited budget this month! So, I wanted to see what these products could do to my hair and so far, I'm not disappointed! I'll probably write a review of these products one day…
Total: €11 for both products
Serum Multicroissance by Activilong Paris
I guess you don't know this product, but it's basically a hair growth serum that you apply on the roots of your hair to stimulate its growth. However, it has a strong menthol smell and it's quite heavy.
As for me, I don't use it a hair growth serum but rather as an ingredient of my hot oil treatment. I blend it with avocado oil. I alternate this with other hair treatment including the next ingredients…
Total: €13 for 2 bottles
Neutral henna powder
I've heard about the benefits of neutral henna powder and decided to try it. I bought it because I wanted my hair to stop shedding every time I comb it. So far, I'm satisfied.
Stay tuned if you want me to tell you how I use it and if I'll include it in my hair care routine permanently. For the record, neutral henna is excellent for all hair types.
Total: €6
Light protein treatment
As a person sporting proudly my black natural hair, I must watch the balance between moisture and protein on my hair. That's why I alternate between a conditioning mask and a light protein conditioner at my wash days.
For my protein treatment, I rely on the ORS Hair Mayonnaise. Honestly, this conditioner is the G.O.A.T. for my African dry hair. Period.
Total: €14 for 16 oz
Hair oils
This month, I bought two oils:
The Jamaican Black Castor Oil to make my hair thicker and longer – this oil is very useful in hot oil treatments and deep conditioning masks
Palm oil: I've never used it and I bought it to replace my usual organic palm kernel oil that my uncle sends me from Cameroon. I used it in my henna treatment and it was okay so far. I'll see if I continue to use it in the long run
Total: €15 for two bottles of oil
Essential oils
To increase the effectiveness of my hair treatments and wellness rituals, I rely a lot on essential oils. I'll potentially write about the benefits of aromatherapy in our beauty recipes. This month, I bought:
frankincense oil
clary sage oil
rosemary oil
cedar oil
Total: €40 (€10 per oil – yes, I felt the effects of inflation there!)
Wellness
Yes, I'll also talk about wellness on this blog. As you know, I believe that beauty is holistic and should include both your internal and external appearance. That's why I started a detox this month – thought I ruined it today because I bought my nephew and my sister to the restaurant! But I'll go back to my good habits tomorrow…
Besides changing my eating habits, I bought two herbal teas from the brand Yogi Tea to complement my detox program: the Roasted Dandelion Spice Detox Tea and the Raspberry Leaf Tea.
Total: €13 for 3 boxes of herbal tea
Makeup
Usually, I don't wear makeup during summertime. I'll stay in Paris the whole summer and if I wear makeup, my skin will be a nightmare.
Indeed, I have combination skin on my face and whenever I wear makeup when it's hot, my nose starts shining from afar like a beacon. As I want to avoid it, I abstain from wearing foundation and powder. I'd rather take care of my skin and go out bare skin. Whatever…
Conclusion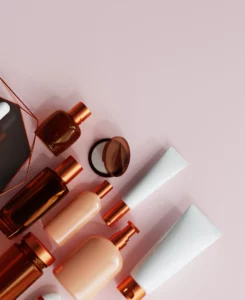 For this first monthly haul, I spent €119! This might sound a whole lot for you, but I can guarantee you that it's not too much for me. Rather, I'm quite proud of myself because I didn't go through my former spending disastrous habits as a beauty product junkie diva!
There were months where I could spend up to €600 a day only on beauty products, and I bought the most expensive products I could find just to tell everyone how snobbish I was. I wanted to show that I only had expensive beauty products because I was quite insecure. But now I don't care!
What matters to me is that the effectiveness of my beauty products, whether they're expensive or affordable. I hope this article will show you a wonderful lesson, just like it was for me!
That's all for today! What products did you like in my monthly haul? Did you discover new products in this monthly haul? Feel free to share your thoughts in the comments below!
Take care!
Click here to receive my free ebook on the 9 time-tested secrets to eternal youth.