Hello lovelies!
Who said that you had to be filthy rich to afford nice beauty products?
If someone told you that, well it's false! Indeed, you don't have to be rich to have a beautiful skin, fluffy hair, and a nice body. Rather, some affordable beauty brands really do the job better than some luxury brands. If you're on a budget, stick to effective products within your means and your skin will thank you!
Consequently, I've decided to present a list of affordable beauty brands I swear by. Some are specialized in African hair. Others are generic and can found in drugstores, especially here in France. And finally, others are quite surprising, even for me!
Are you ready to discover the affordable beauty brands I enjoy? Let's go!
Disclaimer: This post contains affiliate links to help me support this blog. I may earn a commission whenever you click on the links and purchase the products, with no additional cost to you. Thanks in advance for your support!
Palmer's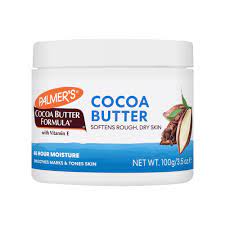 Usually, I'm not so enthusiastic about a beauty brand. But Palmer's is one of these exceptions that break the rule! Founded more than 175 years ago, Palmer's brand is currently a subsidiary of the family-owned company E.T. Browne Drug & Co. Palmer's include several products for hair care, skincare, and body care made with natural products. Among these ingredients, you have cocoa butter, shea butter, and coconut oil.
Moreover, these last 20 years, Palmer's has committed in delivering sustainable and high-delivering products at affordable prices. Thus, Palmer's is the ultimate testimony that you can have extremely performing products that are cheap as well!
My favorite products
Everything with cocoa butter, especially Palmer's Cocoa Butter Formula Jar. These products are just what my dry skin needs!
Maybelline New York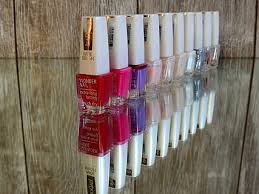 Maybe you're born with it. If this is your case, then Maybelline must be one of your favorite brands. Founded in 1917 by Thomas Lyle Williams, Maybelline has become of one the most recognizable beauty brands in the world. Currently, Maybelline New York is a subsidiary of L'Oréal Group, a French cosmetic conglomerate.
Moreover, it offers extensive lines of make-up products for all skin types and colors. This is one of these make-up brands that offers a real value for money! If you are on a budget and that you need good products, I'll definitely recommend you try Maybelline New York!
My favorite products
Garnier
Since its inception in 1904 with the Garnier hair lotion, this brand has greatly developed its expertise in beauty and care. Their hair and body care products are deeply appreciated in France, meaning that Garnier is one of the leading drugstore brands here!
Moreover, its dedication to use natural and sustainable products is one of the reasons I really like this brand. Avocado, maple syrup, shea butter, camellia oil…all these natural wonders are contained in Garnier products!
Also, since the last 20 years, Garnier has made tremendous efforts to be more appealing to a diverse audience. Beauty has no borders with Garnier! Like Maybelline New York, Garnier is a brand owned by L'Oréal Group.
My favorite products
I like all the hair products dedicated to dry and damaged hair. In particular, I really like Ultimate Blends Coconut Milk Hair Mask.
L'Oréal Paris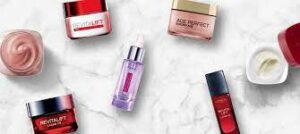 L'Oréal Paris comes straight from the imagination of a young French chemist named Eugene Schueller. Indeed, he created the first hair dyes and sold them to French hairdressers. Since then, L'Oréal has become the worldwide leader in cosmetics.
But L'Oréal Paris stayed true to the vision of its founder and continues to be one of the most sought after drugstore brands in France. Since its first hair dyes, L'Oréal extended its offer to skincare, hair care, and make-up. And I can guarantee you that some products from this brand have nothing to envy to the high-end or luxury brands out there!
My favorite products
I like all the make-up products from True Match Collection. For instance, I've tried the True Match Tinted Serum, Foundation, and Powder. And the result was always fabulous, as if it was really a luxury brand like Lancôme!
Here is a trivia: one day, my sister and I went out to the restaurant; and I was wearing True Match Foundation. My sister has always been a hardcore fan of luxury products. And she believed that brands like L'Oréal Paris couldn't do anything for her.
But she was amazed because my complexion was flawless! And when she asked me what foundation I used, she was shocked! And since then, she also goes to French supermarkets to try some products! Unbelievable!
Luster's Products Inc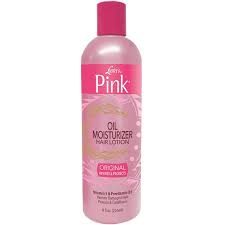 If you don't know this brand, it's quite normal! Luster's Products Inc is a black-owned beauty corporation established in 1957. Since its creation by Fred Luster Sr, the Luster family has continued to carry on with his vision.
In particular, they are dedicated to create high-quality products to serve the needs of African hair. Also, they have products for both for men and women. My favorite styling products come from this brand, and I swear that I wouldn't change it for nothing!
And do you know what's best? Their products last and are cheap!
My favorite products
Blue Magic
Blue Magic is another affordable beauty brand that is mainly used by black people. Indeed, they have greasy hair conditioners matching dry hair's needs. Consequently, these products are mainly used by people with afro hair. And their products remind me of my childhood because my cousin used to use it to condition my hair before braiding it.
With the pandemic, I've reassessed my hair needs and I decided to start over with my childhood hair regimen. And since then, I've never been so happy! My hair is fluffy and I don't need to spend lots of money to have beautiful hair anymore!
My favorite products
Sephora Collection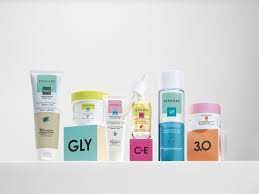 Sephora Collection is the affordable beauty brand launched by the French high-end perfumery Sephora. If you don't have the budget to buy high-end products there, don't worry! Sephora Collection is there for you. Also, this is an innovative brand that offers skincare, make-up, and hair are products with fabulous ingredients.
Also, their products are cruelty-free and rely a lot on sustainability. Do you want affordable beauty products with environmental awareness? Then, you should try Sephora Collection! And their products are the bomb!
My favorite products
The Ordinary
Founded in 2016, The Ordinary took the beauty industry by storm. Indeed, the founders believed that you could sell affordable beauty products that could be highly qualitative. They understood that quality didn't necessarily mean "expensive".
Thus, they launched many products including active ingredients that you would find in high-end products. For instance, they have democratized niacinamide, vitamin C, and peptides in cheap products! That's one of the main reasons I love this brand.
My favorite products
Nivea
Created in 1922, Nivea is famous for its cream within its iconic blue box. Since then, Nivea has extended its offer and is currently a giant in hair care, skincare, and sunscreens! Nivea is so famous that it has even found its way in royal families. For instance, the current Princess of Wales and the Duchess of Sussex are fans of Nivea's products.
For instance, if you don't know what to buy, Nivea will always have the product you'll need. Trust me, I know what I'm talking about!
My favorite products
Summary: what should we favor more affordable beauty brands in our routines?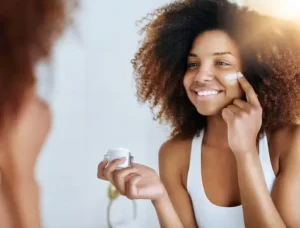 All these affordable beauty brands made me aware of one thing: cheap doesn't mean low quality. Indeed, after spending lots of money in cosmetics in my younger days, I've come to realize that. I guess this is the way of wisdom!
Anyway, you should always strive to get the best quality you can afford. And this applies to cosmetics, fashion, or anything else. Believe me, you don't want to be in debt or neglect your children just to get your luxury products. I've known a woman like that and she was a mess!
Moreover, if you're on a budget, you shouldn't be ashamed! Once you have the products that match your needs, stick to them! Instead, you should use your money for more useful things in life: your bills, your kids, your projects…
Well, that's it for today? What do you think of my favorite affordable beauty brands? What are yours? Feel free to share in the comments!
Take care!
Click here to receive my free ebook on the 9 time-tested secrets to eternal youth.