Hello lovelies!
Since the 1950s and beyond her death 61 years ago, Marilyn Monroe has been the ultimate beauty icon. She is such a beauty icon that she continues to inspire people today. Even a famous reality TV celebrity wanted to pay tribute to her by wearing a dress of hers at the last Met Gala…for better or for worse!
Even after her untimely death at 36, she remains the ultimate symbol for femininity, charm, youthfulness, and playfulness. For others, she represents the dumb blonde stereotype that she shunned in real life.
Though she had some issues in her personal and professional life, one thing remained against all odds: her incredible beauty. Indeed, this was her ticket to fame and success, and she took great care of it.
Today, I'm sharing Marilyn Monroe's beauty secrets…especially her best kept beauty tips. If you're a fan of vintage celebrities like me, continue to read below!
Disclaimer: This post contains affiliate links. I may earn a commission whenever you click on the links and purchase the products, with no additional cost to you.
Marilyn Monroe's skincare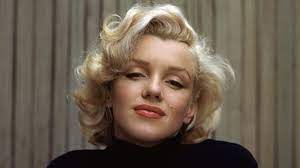 Marilyn Monroe had suffered from dry skin since a very young age. Thus, like many Hollywood celebrities, she trusted the renowned Hungarian dermatologist Erno Laszlo.
He prescribed her a rigorous beauty routine that could change depending on the time of the day and her schedule. However, her evening skincare routine was quite always the same.
First, she started with an oil cleanse with the Erno Laszlo Active Phelityl Oil. Then, she applied the Active Phelityl Cream that she rinsed off. Finally, she finished her skincare routine with the Controlling Lotion.
Unlike many celebrities today, Marilyn Monroe wasn't a fan of tan and stayed away from the sun. She liked her blonde complexion and she didn't want to spoil it with excessive sun exposure.
To keep her body skin firm and tight, Marilyn was an adept of ice baths. Then, she would apply Nivea Cream on her skin.
Moreover, Marilyn Monroe understood the importance of beauty sleep. Consequently, she made sure to sleep between 5 and 10 hours per night. Also, she took advantage of the weekends to sleep in late at her leisure.
Marilyn's diet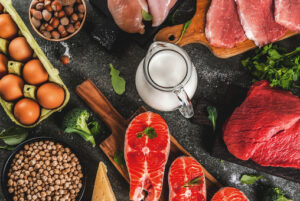 Marilyn Monroe had a special high-protein diet. Unlike many celebrities of her time, she didn't follow an extreme diet. She only ate twice a day and usually skipped the lunch. She especially enjoyed liver because it is rich in nutrients.
For the record, her autopsy revealed that she was a well-nourished woman, with an ideal weight.
If you want to emulate Marilyn Monroe's diet, here is a sample of her menu:
Breakfast: two raw eggs mixed in hot milk with a multivitamin pill
Lunch: none
Dinner: vegetables and lean protein (liver, chicken, or lamb chops)
Dessert: hot fudge sundae
It would be the equivalent of a special intermittent fasting, don't you think?
Marilyn's exercise routine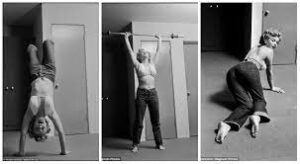 Despite her curvaceous body and her thin waist, Marilyn Monroe was against the use of corsets. Instead, she believed that women should free their bodies and exercise more.
Consequently, she had a 10-minute calisthenics routine that she performed everyday. She also practiced other sports reserved to the ladies, i.e. swimming and tennis. Later, she practiced yoga with Indra Devi, "the First Lady of Yoga". Her favorite yoga poses were the bow pose, the plow pose, and the boat pose.
Overall, Marlyn Monroe's conception of fitness was surprisingly modern. Indeed, she had a holistic approach of her body. She believed that there was a strong connection between mind, movement, self-improvement, and posture. In particular, she was a follower of Mabel Ellsworth Todd's book entitled The Thinking Body.
Also, she didn't follow a particular guru and trusted her own intuition concerning her fitness routine. Personally, I admire her discipline and her free spirit. When you see the results she got, you just want to emulate her.
Marilyn's make-up routine
"Study your face carefully to decide what features you want to focus attention on".

Marilyn Monroe
With her glorious glowing face and signature make-up, Marilyn Monroe was one of the most desired women in her times. However, she never spilled the beans about the secrets of her blonde glow herself. As a consequence, there were many speculations about the products and make-up techniques she used.
In a sense, I understand Marilyn Monroe – you want people to appreciate the final result, not the painful and not-so-glamorous process!
Despite the lack of information, many specialists who worked with her shared what she used. Also, many make-up artists have reconstituted what her make-up routine would have looked like with modern products.
One of her most famous make-up trick was her base which gave her that wonderful glow. Indeed, it is a composition of her own, which was quite unique. She applied a combination of Vaseline, hormone cream, and Erno Laszlo's Active Phelityl Cream.
This resulted in a dewy sheen and an incredible lustre under the studio's lights. She put everything on her side to be picture-ready! However, this mixture also backfired on her because excess hair appeared on her face. But Marilyn never wanted to shave it, despite the regular demands of the studio. Instead, she said she linked the effects of her facial hair on her glow.
How to replicate Marilyn Monroe's make up routine?
If you want to imitate Marilyn Monroe's make-up routine step by step, just follow the instructions below:
Apply an illuminating base to fix your make-up
Choose a medium-coverage foundation matching your skin tone for a dewy finish
Dust a generous amount of powder on your face, that is a shade darker than your skin tone
Put eye shadow that is in subtle harmony with your coloring – Marilyn's favorite shades were pale pink and brown taupe
Blend your clear eye shadows with darker tints to make your eyes look deeper
Apply liquid liner on your upper lash line and stick close to your lashes as possible. Marilyn 's favorite liner colors were black and brown that she would alternate
Put white eye pencil on the lower lid
Use fake lashes to create the illusion of luscious and curly lashes
Pluck your brows in arches that mirror the shape of your lips
Apply red lipstick for a glamorous effect!
Speaking of lipstick, one of Marilyn Monroe's beauty secrets gave her extraordinary plump lips. Indeed, she used five shades of lipsticks to achieve a multi-dimensional look. Moreover, she would use Vaseline as a final glossy touch.
Marilyn Monroe's hair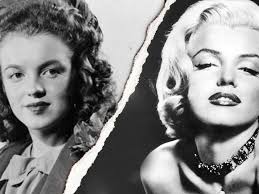 Did you know that Marilyn Monroe is a fake blonde? Yes, you heard me. She wasn't born blonde, but she had reddish/auburn hair. She dyed her hair in platinum blonde to look like her idol, Jean Harlow.
Her hairdressers would dye her hair every three weeks. Here again, Marilyn Monroe was ahead her time because she didn't wash her hair often to avoid drying her colored hair. Instead, she relied on dry shampoo every two days to keep her hair clean. And guess what she used? Johnson's Baby Powder!
Unfortunately, her continuous use of dye wasn't beneficial to her hair, which started to fall. Towards the end of her life, she relied on wigs and hair pieces to create the illusion of a full head of hair. Also, I don't recommend her hair routine because it appears quite toxic. You can emulate her hairstyle with less dangerous alternative products nowadays!
Marilyn's perfume
Did you know that Marilyn Monroe helped to push the sales of her favorite perfume in the United States? Indeed, a journalist asked her what she wore to sleep during an interview. She answered that she only wore Chanel n°5, and nothing else. Isn't that sexy?
Summary: how to follow Marilyn Monroe's footsteps
Marilyn Monroe's beauty secrets were strangely modern and simple for her time. She believed that less is more in her skincare and fitness routine. However, she gave her all in the make-up department!
If you want to emulate Marilyn Monroe, here are some tips:
adopt a rigorous skincare routine with few effective products
eat a high-protein and nutrient-rich diet
exercise regularly –  a little bit everyday is better that two hours one a week
take care of your make-up and show your most glamorous beauty weapons
if you dye your hair, rely on the less aggressive solutions – fortunately, we have ammoniac-free dye lotions today
sleep with a few drops of your favorite perfume
feel sexy at all times!
That's all for today! What do you think of Marilyn Monroe's beauty secrets? Which one would you adopt in your own routine? Share your answers in the comments!
Take care!
Click here to receive my free ebook on the 9 time-tested secrets to eternal youth.