Hello lovelies!
When you hear Ariana Grande sing, she's truly a powerhouse. However, she also wants to be a force to be reckoned with in the beauty's world.
Indeed, in November 2021, Ariana Grande launched r.e.m. beauty. Her skincare and makeup brand looks after every woman who aspire to be creative and express herself in her own way. Just like her!
But the reason why I talk about Ariana Grande's beauty secrets is that she made interesting revelations. She especially talked about her relationship with plastic surgery. And I believe that it might inspire you as well. But without further ado, let me introduce you Ariana Grande's beauty secrets!
Disclaimer: This post contains affiliate links. I may earn a commission whenever you click on the links and purchase the products, with no additional cost to you.
Ariana Grande's skincare routine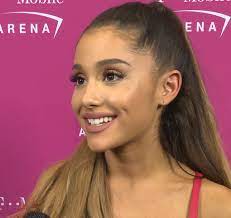 Ariana Grande loves skincare and tries to learn a little bit about it every day. She religiously applies the following skincare trio in her routine: cleansing-exfoliating-moisturizing.
She starts her day by prepping her skin with Sarah Ford Biocell Oxygen Serum. Afterwards, she applies LaMer's Moisturizer that she mixes with a little SPF.
Moreover, she enjoys taking extra care of her underlies. Consequently, she uses her r.e.m. beauty Undereye Cooling Balm to smooth fine lines and as a perfect base for her makeup.
Ariana Grande's diet
Ariana Grande has been a vegan since 2013 to promote the well-being of animals. Before that, she started struggling with hypoglycemia due to poor dietary habits.
Since that date, she focused on having a nutrient-dense and balanced diet. In particular, she loves:
berries
potatoes
beans
bananas
broccoli
carrots
dragon food
Here is an example of menu that Ariana Grande appreciates:
Breakfast: oatmeal or smoothie bowl
Lunch: beans, fresh vegetables, and brown rice
Snack: nuts or dried fruits
Dinner: millet cauliflower with gravy, brown rice arame, and fresh vegetables
Despite such a strict diet, Ariana Grande is just human. She may enjoy a cheat meal from time to time.
Ariana Grande's exercise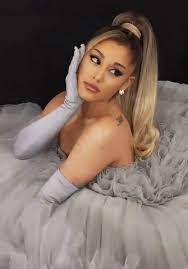 She is trained Harley Pasternak. He is a celebrity trainer famous for his 5-Factor Diet and Workout Program. According to him, Ariana Grande follows a basic workout routine to maintain her physique and stamina.
Her workout routine will include reverse lunges, planks, glute bridges, and The Superman. Ariana Grande's fitness routine is quite simple and you can do it by yourself, without an expensive trainer!
Ariana Grande's makeup routine
"I love lashes. I feel like I could be completely naked but have lashes, and I'd be fine" – Ariana Grande
She uses her r.e.m. beauty brand for her makeup, as well as other products. She applies a foundation, a concealer, and a powder.
Then, she applies a MAC Eyebrow Styler to fill her brows. She finishes with Bobbi Brown's eyeshadows and a mascara from her brand. Also, Ariana Grande enjoys fake lashes to enhance her look.
Ariana Grande is huge fan of gloss and can't live without it. If she had to take only one makeup product with her every day, that would be a gloss! In particular, she is a fan of Lancôme and Rhode Beauty Gloss. And of course, she uses her own r.e.m. beauty Practically Permanent Lip Stain Marker.
Nowadays, Ariana Grande has a balanced approach to makeup. However, she admitted that for many years, she had used makeup to hide. Also, she also admitted to having Botox and fillers in the past because she thought that they were necessary to her beauty.
But she changed her approach and wants to age gracefully. And I applaud to that! I'm not against plastic surgery as a whole. However, I believe that it's not always the solution. Actually, aging gracefully is the best thing you can do to your skin. And this is a 38-year-old woman (me!) who tells you that!
Ariana Grande's hair care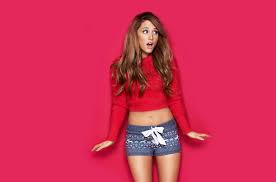 "Being yourself is one of the coolest thing you could do" – Ariana Grande
Actually, Ariana Grande is famous for her signature 50s high ponytail. Indeed, she says that she wants to be herself and doesn't follows trends. She relies on extensions to create this extraordinary ponytail and to add volume.
However, she has two main secrets to take care of her hair: coconut oil and lavender essential oil. Coconut oil deeply penetrates the hair shaft and is an effective moisturizer. Moreover, lavender oil has a calming effect and soothes the scalp. I guess she's found the winning combination for her hair!
Ariana believes in self-care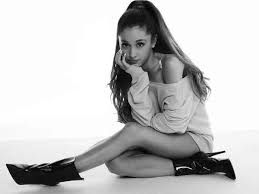 Self-care is extremely important for Ariana Grande. Thus, she takes the necessary time to look after her mental health. Also, she enjoys taking long baths and meditating.
Ariana Grande's perfume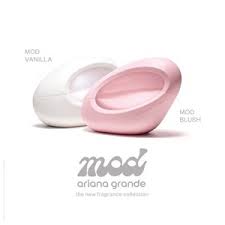 She uses her own brand's Mod Vanilla Eau de Parfum. It is a mixture of freesia, plum, and vanilla. Thus, this fragrance is very powerful, innovative, sexy, expressive, and vibrant. I did believe that this perfume matches Ariana Grande's personality perfectly. Do you agree with me? Tell me in the comments!
Summary: all about Ariana Grande's beauty secrets
Ariana Grande's beauty secrets are surprisingly simple and easily replicable. All you need is a great skincare routine; great makeup products, and taking care of your hair with natural products. Also, you must take care of your internal self to have a balanced life.
Well, that's it for today! What do you think of Ariana Grande's beauty secrets? Feel free to leave your comments below!
Take care!
Want more content from me? Subscribe here and receive your free report about the 9 time-tested secrets to eternal youth.
N.B. If you want to adopt Ariana Grande's training, you don't need to pay for an expensive program! Indeed, her trainer has written books about hid diet and workout program.
Recommendations:
5-Factor Fitness: The Diet and Fitness Secrets of Hollywood's A-List
The 5-Factor Diet