Hello lovelies!
For me, summer is the best season to experiment new colors on my nails.
Indeed, when we get out of winter, we feel a kind of liberation and happiness because the sunny days are back. And this reflects on or choices of nail polish. Indeed, this is the time where we feel so free! And we tend to wear bright and pop colors that we wouldn't normally wear at the office or at the university.
This summer is no exception. Bright pinks, blues, reds, and greens are the summer nail polish color trends we are wearing. However, there are some surprises as well…
Let's discover them together!
Disclaimer: This post contains affiliate links. I may earn a commission whenever you click on the links and purchase the products, with no additional cost to you.
Barbie's Pink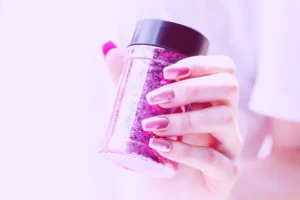 No, we won't escape the Barbie tornado this summer! For those of us who are nostalgic of their childhood, hot pink will be worn shamelessly. Indeed, hot pink has always been the quintessential summer nail polish color. However, if you're not into hot pink, you can try a softer pink hue.
Are you interested in wearing hot pink this summer? Then, try Essie 18 Pencil Me In.
Blue Seed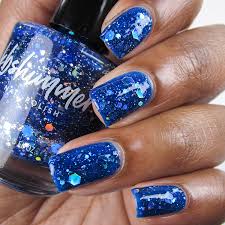 I'm not surprised of the blue trend this summer. Indeed, it represents the sky and the sea. Also, it's a wonderful color to complement your tan. Whether you love cobalt or denim, choose the blue shade that matches your style and personality.
If you want to wear a blue nail polish this summer, then, you must try Essie 03 Push Play.
Turquoise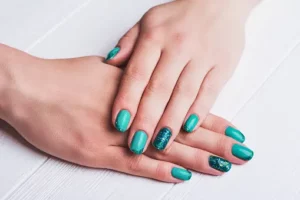 This is another nail polish color trend inspired by movies. Indeed, turquoise is very reminiscent of The Little Mermaid. If you want to find the Ariel within you, don't hesitate to wear this shade without moderation!
If you want to wear turquoise nail polish, try Revlon Ultra HD Snap Nail Polish 004 Blue My Mind.
Citrus fruits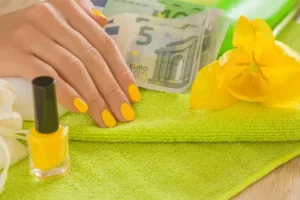 Are you surprised by this new summer nail polish color trend? Then, you shouldn't! Indeed, this color takes its inspiration from golden hours and juicy cocktails. Moreover, Hailey Bieber has even worn this color to promote her own jelly lip treat! If you are the kind of woman who follows the trends to the T, this color is a must-have.
Interested in citrus fruit color? Then, Daisy DD DND Gel Set #424 Lemon Juice is for you!
Coral Red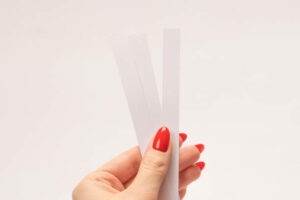 Red is a classic color that you can wear anytime, anyplace (this Janet Jackson reference – LOL!). Therefore, this color will always find its way this summer. Consequently, I advise you not to neglect a good coral red this summer to make your tan pop!
Do you want a red coral nail polish? Then, I recommend you try Essie Glossy Shine Finish Geranium.
Green like Grass
Fan of Wimbledon Tennis Championship? Then, you'll love this classic green shade! Don't hesitate to wear it for special occasions this summer to stand out from the crowd. Whether you go on a bar rooftop or a tennis match, this color will be the one you'll need.
For a nice green nail polish, try Essie Expressie Take Controller.
Minimal is Sexy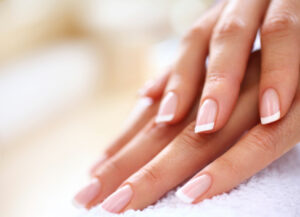 With the quite luxury trend, minimalism is making a great comeback. And this hasn't spared the beauty trends. A minimal French manicure on short nails will be one of the most watched trend this summer. Indeed, this is the best option if you want an understated and polished look. Moreover, I must say that quite luxury is a trend I really like, so I'll probably write a post about it in the future. Stay tuned!
Are you interested in a minimalist manicure? Then, the Orly French Manicure Duo Kit Nail Polish is just what you need.
Milky White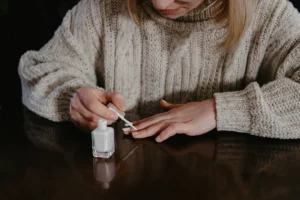 Finally, we couldn't miss the white color trend this summer! Indeed, this color is perfect if you're not a fan of bright colors. Actually, white is the only color that you can wear in every season. As it was already a huge trend last winter, you can continue to wear it without any issue.
For milky white, I recommend Sally Hansen's Good, Kind, Pure White Tea.
Lavender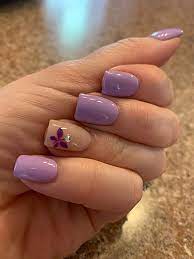 Finally, lavender is the ultimate nail polish color that you need this summer. Indeed, many experts even say that lavender will be the signature color of this summer. Moreover, you can add designs or a chrome finish if you want to elevate your look.
For a lavender look you won't regret, I recommend Essie Expressie Lavender Gray.
Summary: what are the main summer nail polish color trends in 2023?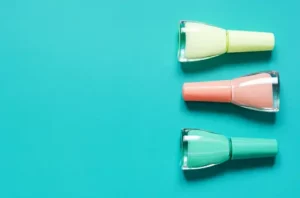 To sum up, bright colors inspired by popular culture are being in full force this summer. However, you also have more classic and timeless trends such as the French manicure and whites.
Whatever nail color polish trend you adopt, make sure that it matches your personality. Personally, I don't recommend you jump into every beauty bandwagon. But if you're comfortable in wearing them, then enjoy yourself!
Well, that's all for today! What are the summer nail polish color trends you want to try? Share your thoughts in the comments below!
Take care!
Click here to receive my free ebook on the 9 time-tested secrets to eternal youth.