Hello lovelies!
What if I told you a beautiful and touching story today about a brand we all know?
Then, let me start with Maybelline! Today, this brand is famous worldwide. It even has had several famous spokespeople over the years. Among them, we can count Joan Crawford, Christy Turlington, and Adriana Lima.
However, Maybelline has not always been the cosmetics giant it is today. Rather, it started with a touching family story…You know, the kind of story that you only read in fairy tales…But without further ado, let's dive into the fabulous Maybelline's story!
Disclaimer: This post contains affiliate links. I may earn a commission whenever you click on the links and purchase the products, with no additional cost to you.
Everything started with Mabel…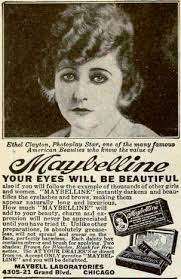 Thank goodness, Mabel Williams singed off her lashes and eyebrows in a kitchen fire in 1915 .Please note this is ironic, of course. Otherwise, Maybelline wouldn't have existed. And I wouldn't write this story today!
After her accident, Mabel Williams looked for ways to make her lashes and eyebrows look fuller. In a vintage magazine called Photoplay, she found a recipe called "secrets of the harem". It was mixing ash from a burnt cork, petroleum jelly, and coal dust. Then, she would apply this mixture on her lashes and eyebrows.
One of her brothers, Thomas Lyle Williams, found her mixture fascinating. And it gave him an idea. Thomas Lyle Williams never wanted to work for anyone. Instead, he has always wanted to be an entrepreneur. So, he decided to launch his own business by selling his sister's concoction.
Being a huge fan of movie starts, he realized that their power of attraction rested mainly in their eyes. What if he sold this product to the masses to make them look like their favorite movie stars?
Afterwards, Thomas Lyle Williams worked hard to develop his formula. First, he moved from Kentucky to Chicago. Then, he started replicating his sister's formula with a friend chemist's set.
However, his first efforts failed. Then, he partnered with a professional chemist working for a drug manufacturer called Parks-Davis. That time, their efforts were successful.
First difficulties and initial success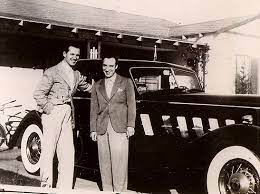 In 1917, Thomas Lyle Williams launched Maybell Laboratories. He sold his first mascara and called it Lash-Brow-Ine. He claimed that his product could stimulate the growth of lashes and eyebrows.
However, he underwent a lawsuit from Lashbrow Laboratories and a government crackdown on that ad. But Thomas Lyle Williams didn't give up.
Instead, he repackaged the product in 1923 and called it "Maybelline Cake Mascara". Maybelline was a monicker made of his sister's name (Mabel) and Vaseline. First, he sold his product by mail order through magazine ads.
As he targeted young women, ads featuring actresses such as Mildred Davis and Ethel Clayton were very successful. He could convince conservative young ladies who feared that make-up would ruin their proper image.
Soon, his mascara would take off and was a huge success. This success could be explained by three factors:
the prominent advertising campaigns in magazines and the radio,
the innovative waterproof make-up,
and its low price which was very appealing to the masses.
Also, the cake mascara became so popular that other complementary products followed. Thus, Maybelline launched the red Eyebrow pencil, as well as eyeshadows and eyeliners.
The Depression era: difficulties can hide opportunities
The Maybelline Cake Mascara even sold after the 1929 stock market crash because of its low price. But the Depression dragged on and make-up started to fall from favor. Women focused more on emergency goods to buy…
Also, after the bankruptcy of the Chicago Guaranty Trust, the fortune of Thomas Lyle Williams vanished. Again, he wasn't discouraged. Instead, he took a $30,000 loan to keep his business afloat. With those new funds, Thomas Lyle Williams shifted his distribution channels. From that moment, Maybelline would be distributed in drugstores.
Moreover, he lowered the price and the quantity of his mascara. Then, he would sell his special package at 10 cents. All these efforts paid off. Maybelline's sales boomed!
World War II era: patriotism and continued massive success
During World War II, Maybelline's sales would continue to soar. Indeed, many enlisted women and wives of enlisted men wanted to have their Maybelline's products. Also, Maybelline would launch patriotic ads to support the war efforts.
At the end of World War II, Maybelline continued to thrive. The company was the first cosmetics firm to launch commercial spots on TV.
In 1963, Maybelline launched Ultra lash Mascara, the first "automatic" mascara with an application brush. Following this innovation, Maybelline's sales would continue to reach the stars. Following this success, Maybelline would launch Great Lash in 1971. But soon, Maybelline would know a great change that would shift the company forever…
The time of mergers and acquisitions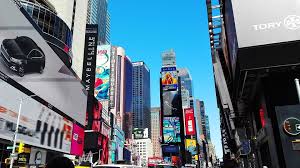 In the 1960s, Thomas Lyle Williams finally saw the soaring success he dreamt of in the 1910s. However, he felt into a deep depression after the death of his beloved long-time partner. Therefore, in 1968, he decided to retire. He even sold Maybelline to Schering-Plough for $136 million. That amount would represent the equivalent of $1.2 billion today!
After the departure of the founder, Maybelline's production facility was moved from Chicago to Memphis over one weekend. Under Schering-Plough's ownership, Maybelline finally explored lipsticks and nail polishes.
In 1990, Schering-Plough sold Maybelline to Wasserstein Perella & Co, an American investment firm. Then, Maybelline went public in 1992.
L'Oréal era
In 1996, L'Oréal USA purchased Maybelline. After this new acquisition, Maybelline's headquarters were moved to New York City. As for the production facility, they are located in Brooklyn.
To further Maybelline's international appeal, L'Oréal would merge it with other brands. For instance, in France, the products would be labelled "Gemey-Maybelline". In 2010, L'Oréal renamed the company "Maybelline New York". The new name would be a testimony of the urban edge of the company while being accessible to all women.
L'Oréal and Maybelline's legacy
L'Oréal did a good job because it developed the brand while staying true to the spirit of its founder. For instance, Maybelline offers 200 products nowadays which are innovative and technologically advanced. However, Maybelline's products remain also affordable and accessible to the masses.
Also, Maybelline remains true to the vision of Thomas Lyle Williams in its marketing approach. Indeed, numerous celebrity spokespeople embody urban young women of every origins. Nowadays, Maybelline's counts diverse spokespeople such as Jordan Dunn, Gigi Hadid, Christy Turlington, and Adriana Lima.
Moreover, Maybelline was successful in getting along with the disruptions coming in the cosmetics industry. Maybelline collaborates with several beauty influencers, and makes a point to be inclusive.
These last years, Maybelline also targets the LGBT community in its communication. Maybelline currently partners with Dylan Mulvaney and Ryan Vita.
Summary:what we should retain from Maybelline's story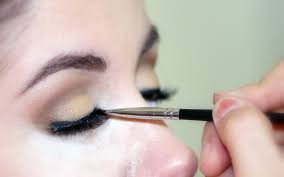 Maybelline's story is a true American dream come true. Honestly, I still don't understand how the story of Thomas Lyle Williams had never been adapted on the silver screen. He was a true example of vision, leadership, persistence, and discipline, even in difficult circumstances.
And the name of his company is also a tribute to his family spirit. Through the experiment of Mabel Williams, many women could be beautiful at affordable prices. And they still can today!
Well, that's it for today! What do you think of Maybelline's story? What is your favorite Maybelline product? Share your thoughts in the comments!
Take care!
Click here to receive my free ebook on the 9 time-tested secrets to eternal youth.
To go further on this story, I recommend you read:
The Maybelline Story and the Spirited Family Dynasty Behind It – by Sharrie Williams and Bettie Youngs