Hello lovelies!
Winter is the season of Christmas, presents, and hot chocolate near the chimney.
However, it's also a quite difficult season for your hair. Indeed, depending on your hair texture, the cold can make your hair rougher and brittle. As hair is an extension of ourselves, it deserves protection like our bodies and our faces.
But you shouldn't be desperate. Cold weather shouldn't mean that you're helpless. With the right winter hair care tips, your hair can remain strong and moisturized. Read more about them below!
Disclaimer: This post contains affiliate links. I may earn a commission whenever you click on the links and purchase the products, with no additional cost to you.
My own experience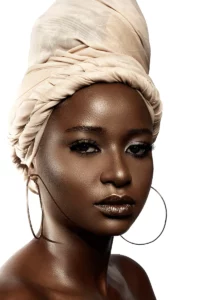 In my childhood, I had lived in Africa for nine years. Sunshine was always there and my hair was thriving because of the sun and constant humidity.
However, when I came back to France in my teenage years, I experienced my first winter in several years. I was really cold! But the most striking thing was my hair. It suffered and became brittle because I didn't cover it at the beginning.
Consequently, I spent the following years to solve your hair issues. I came cross all the natural hair care tips to adopt during winter on the Internet. I asked questions to my family and friends on hair care during winter. Since then, I've applied them religiously.
And now, I'm sharing these winter hair care tips with you today!
A healthy diet for stronger hair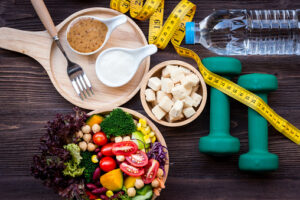 Healthy hair starts from inside. Therefore, you must eat foods that are beneficial for your hair. Increase your intake of protein, omega-3, and vitamin-rich foods such as:
meat
oily fish
eggs
dairy products
tofu
carrots
pumpkins
all kinds of berries (strawberries, blueberries, blackberries, raspberries)
Also, drinking a lot of water is essential to stay hydrated during this season.
Don't wash your hair too often
Generally, washing your hair too often strips your hair from moisture. And this has been never truer in winter. To avoid extreme dryness and irritation, you must take precautions when you wash your hair. Do not wash your hair more than twice a week.
Of course, you must adapt to your hair type. If your hair is oily, you might want to wash your hair more often. However, you must absolutely reduce the frequency of your shampoos.
Avoid hot water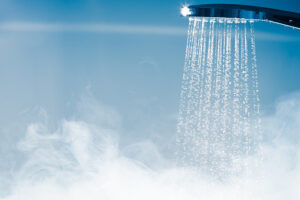 During the cold season, you may tend to use hot water to wash your hair. But I have bad news for you: this is wrong. At every level.
Indeed, hot water removes moisture and natural oils from your hair. Also, it gives you a dry and flaky scalp, as time passes by. To avoid this, wash your hair with lukewarm water. You can end your shampoo session with a splash of cold water to seal your hair cuticles. You hair will thank you!
Deep condition your hair weekly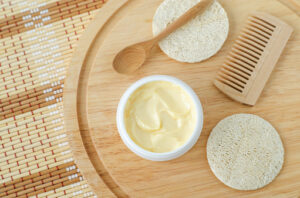 As a black woman, deep conditioning is a must in my natural hair routine. Dry hair calls for more moisture, so I have to undergo this step. That's why I also recommend you to deep condition your hair more often during winter. Thus, you'll avoid extreme dryness and dehydration.
Therefore, I recommend you weekly DIY hair masks with moisturizing and nourishing ingredients. Look for oils, eggs, and honey. Those ingredients soften your hair and add shine, while stimulating your hair growth.
And the good news is that you can get them from your kitchen. I'll post more DIY hair masks on this blog, so stay tuned!
Avoid heat styling tools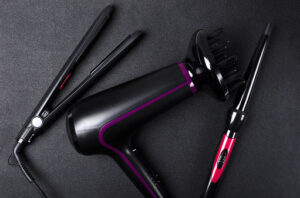 During this season, your hair is already very fragile. And believe me, using heat styling tolls will cause more breakage – something that your hair doesn't need!
Consequently, stay away from styling tools as much as possible. Instead, use protective styles (braids, twists, bantu knots, and other updos), especially if you have afro hair. Also, air dry your hair more often.
Cover your hair outside
When it's exposed to cold, dry wind, and snow, your hair will get stressed. Cover your hair with scarves, bonnets or hats as much as possible. Lean more towards silk and satin cloth than cotton and wool to prevent friction and retain moisture. And you'll also be stylish at the same time!
Get a humidifier in your home
A room heater provides warmth that is most welcome in winter. However, it can also damage your hair because it dries the air in the room. Consequently, you shouldn't hesitate to invest in a humidifier. It will help to balance the moisture levels inside the room and prevent dryness on your hair.
Bonus: Don't get out with wet hair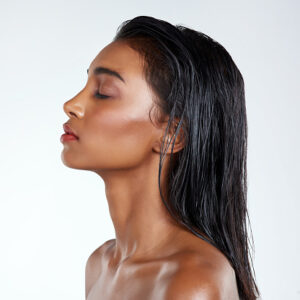 Wet hair is more exposed to damage than dry hair. That's why going outside with wet hair will freeze and break your hair. In addition, you might get unwelcome colds and flus. Wait a little to have your hair completely dry before going out.
In conclusion, taking care of your hair during winter is not difficult. With these winter hair care tips, you will hydrate your hair inside out and avoid excessive manipulation.
That's all for today! Do you have other winter hair care tips that you personally use? Share them in the comments!
Take care!
Click here to receive my free ebook on the 9 time-tested secrets to eternal youth.